Wease Show Rundown 3-12-14
Gettin' Ready For Snow
Hope you made it to Wegmans... looks like they're out of bread. The blizzard is coming, and we learn the name of the storm is "Vulcan". When did they start naming snow storms?
We reminisce about snow storms of the past, and wonder why people always buy bread, milk, and eggs... are they making french toast?
We also make fun of the guy who let his family be held hostage by a cat. Man Card Revoked...
Tools With Sports
NFL free agency is in full swing and the Bills have lost star player Jarius Byrd to the New Orleans Saints. The Bills supposedly have a cornerback from Miami visiting today... today may not be a good day to try and convince someone to move to Western NY.
Great call from a lady that was an animal control officer and once had to save a guy from his pet bunny rabbit. In honor of the killer rabbit we give you some classic Monty Python.
Stop In The Name Of The Law
The man pictured above is a Brockport student that was arrested with pot and a gun in his car... read the story HERE... and leads to Wease giving a tip from his past. When transporting something illegal in your car follow EVERY traffic rule. Wease even used arm signals for turns just in case the blinkers weren't working.
Dog Keg Stand
More chat about about the news making picture of the local kids helping a dog do a "keg stand".
- The button isn't even pressed to supply a flow of beer to the dog.
- How come the kids were arrested for animal abuse, but not for underage drinking themselves?
- Maybe there wasn't even beer in the keg.
- To do a keg stand you really need your mouth tight around the spigot... that's not the case with the dog.
Doug With News
- Searching For A Plane And A Cause
- Have You Heard There's A Storm Coming?
- Man Shoots Teen In Eye With BB Gun
- Former Anchor To Announce Candidacy
We also talk about President Obama's funny interview with Zach Galifinakis on Zach's internet talk show...
Coast To Coast With Brother Wease
We're joined on the phone by a listener named Beverly who says she knows what happened to the missing Malaysian airplane. It's been abducted by aliens!!! She talks about her family's history in the military, and being hushed up regarding UFOs and contact with beings from other planets. She talks about how and why they have taken the missing plane. Marianne winds up believing Beverly. Wease still isn't convinced.
Bonus Content... Blossoming Beauties To Warm Your Heart
Gates Casino?
With controversy surrounding the possibility of a Henrietta casino Gates Town Supervisor Mark Assini is hoping for one in his town. We talk to Mark about the positive impact it would have in his town.
Wease also tells the story of finding out his brother-in-law in Florida died yesterday... how they never liked each other, and how he thinks his sister will have way more fun without him.
Wease Road Rage
Wease is pissed off about being stuck behind a log jam of school buses in the South Wedge yesterday. The buses were all stopped to load the kids from school to go home, and had their blinkers on. Wease winds up getting out of his car to find out how long this would take. A long time is the answer. Another stuck lady argued with the bus drivers, and then broke the law and went past all the buses.
Speaking of school, have you seen Belle Knox, the Duke University porn star? See a photo gallery HERE
Ask Wease
- Let's pretend the blizzard has knocked out your cable/satellite dish... Do you have any DVDs to watch left in your house? What is the first movie you put in? What book are you currently reading? Wease is reading a bunch of books including biographies of JJ Walker and Al Kooper. He'd pick a movie he's never seen before.
- I've noticed a couple words and phrases always gross out Marianne... these include "squirt" and "belly full of squid". What other words doesn't Marianne like? Do you have any Wease? Besides words that sound creepy sexually she doesn't like the word "veggies". Wease just doesn't like words that hurt people.
- Would you rather have a bad winter like the one we've had, or an oppressive heatwave where temps are in the 90s and 100s for weeks straight? Wease and Marianne both choose the super hot weather (I personally take the cold).
- Did Wease hear that the Greece teacher that resigned for inappropriate language in the classroom had her resignation officially accepted despite protests from students and teachers? What does he think. This leads to a long conversation of what the teacher did, and how it got blown out of proportion.
Breaking News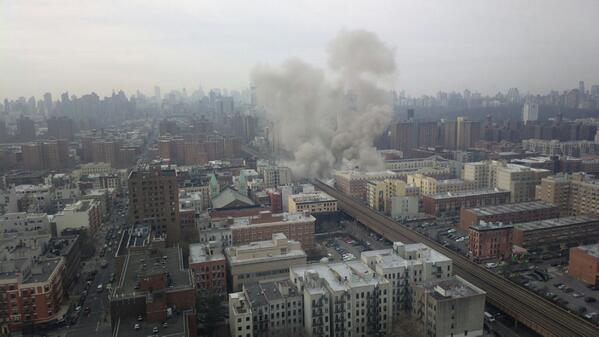 The NYPD and FDNY are responding to reports of an explosion and building collapse in upper Manhattan.
According to ABC News, witnesses reported hearing a large explosion in the six-story apartment building on 116th Street around 9:30 a.m local time.
According to NBC's New York affiliate, at least four people were transported to local hospitals. Their conditions are unknown.
Metro North train service into and out of Grand Central Terminal was temporarily suspended.
Photos posted to Twitter appear to show smoke and dust north of Central Park.
Let It Snow Let It Snow Let It Snow
Lots of bad traffic reports happening in the blizzard. Listeners call us with their travel stories, and what's going on right now. This is the view outside our window.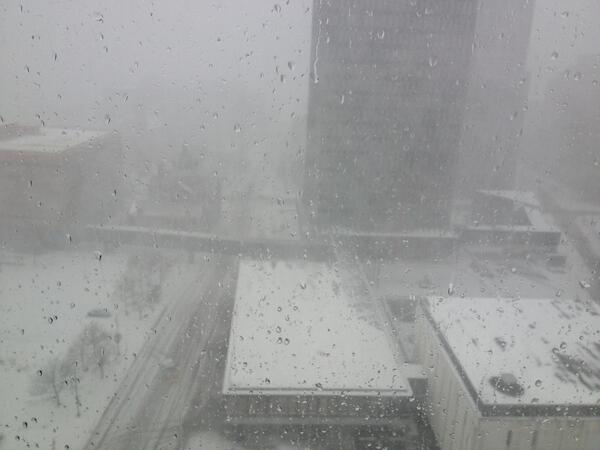 and from Geoff in Sodus...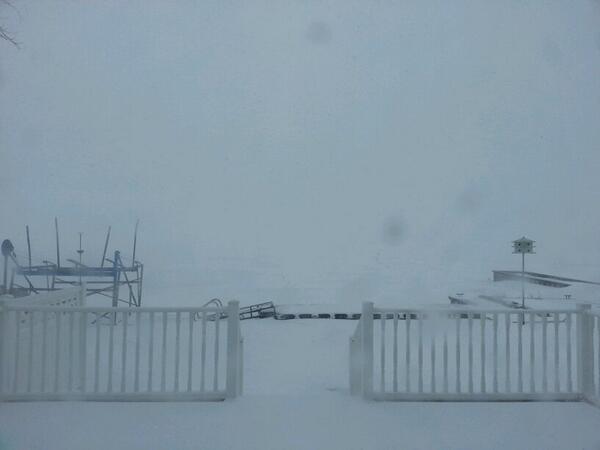 Hear the WEASE SHOW on Radio 95.1 in Rochester NY and on iHeartRadio, every weekday from 5am to 12pm, until we finally decide that waking up every day at 3am is just plain stupid.