Wease Show Rundown 4-30-14
Banned For Life
Want proof that men are dumber than women (other than a billionaire's mistress tricked him into losing his NBA franchise)? Check out these pics of dude's doing stupid things….
Before we get to the racism and lifetime ban we talk a little about the Spider-Man movie that opens this weekend. There is a great article in today's D&C about the Rochester connections to the superhero film.
The Webster theater is having a screening just for people that were extras during the filming here last summer. Pauly has a great idea... that viewing should have a "pause" button so that the people can stop on themselves for a second.
Seems that a couple Rochestarians have got the movie bug, and have pursued careers as actors and/or extras.
Tools/Clippers Get Clipped
Lots of questions surrounding the LA Clippers situation. Who decides who Sterling can sell the team to? Can his kids take over the team? Can he be lowballed on the price? Will Sterling fight the decision? The most important question of the day is "Is Sterling's mistress hot"? The guys on the show say yes, Marianne and Jackie Nutt say no.
Oh yeah, the Clippers actually won last night. Are we losing our freedom of speech with this decision? We say no... Sterling can say whatever he wants, but there can be consequences. He's not going to jail.
Wease has heard a conspiracy theory that is kind of interesting, all though we'd bet against it... Magic Johnson paid off the woman to set up Sterling because he wants to by the team.
Doug Emblidge News
- Casino Developers Meeting With State Officials
- Bills Release 2014 Ticket Info
Think you or your mom could be a great workout partner for Iron Mike Tyson? Well, now's your chance.
The March of Dimes has recently posted a number of amazing gifts for Mother's Day on eBay. Some of the more sporty gift ideas are an autographed Kobe Bryant basketball, tickets to see the LA Kings, and a meet-and-greet with Joe Namath.
But if you're looking for the perfect Mother's Day gift, why not splurge on a workout in Las Vegas with Mike Tyson?
That's right -- the winning bid gets a first class trip to Las Vegas to hang with Tyson.
Your mom -- and a friend -- will then get in the ring with Tyson and work up a sweat with the former Heavyweight champ and his trainer.
Afterwards, dear ol' mom also gets to hang out with Tyson at lunch and take in all his glorious booty tales.
Yup --The perfect Mother's Day gift.
Sure, your mom may be frightened to death of Mike Tyson, but remember… all the money goes to a great cause.
Check out the latest eBay action here.
Marianne is sure that her mom has no idea who Mike Tyson is, so we call her. Mrs. Sierk nails it.
Bonus Content... Sexiest Rock Star Spawn
What Would You Do
Wease has said that for 5 million bucks he'd let Donald Sterling call him all the names he wants, but Pauly has a great spin... for a billion dollars would Wease make a bunch of racist statements publicly, and not be able to apologize or say that he did it for money.
We get a great call from a black listener named Mike who feels bad for Donald Sterling... he wouldn't want his girl to hang out with Magic Johnson either, or rent apartments to a bunch of dudes he knows.
Wease's Night Out
I'm guessing you're not going to be shocked to find out Wease went out last night. He talks about the birthday party he went to, and the drinking he did, which leads to the question "Which of Wease's vices is stronger is stronger, alcohol or gambling?" We give him the Gambler's Anonymous quiz...
| | | | |
| --- | --- | --- | --- |
| 1. | Did you ever lose time from work or school due to gambling? | Yes | No |
| 2. | Has gambling ever made your home life unhappy? | Yes | No |
| 3. | Did gambling affect your reputation? | Yes | No |
| 4. | Have you ever felt remorse after gambling? | Yes | No |
| 5. | Did you ever gamble to get money with which to pay debts or otherwise solve financial difficulties? | Yes | No |
| 6. | Did gambling cause a decrease in your ambition or efficiency? | Yes | No |
| 7. | After losing did you feel you must return as soon as possible and win back your losses? | Yes | No |
| 8. | After a win did you have a strong urge to return and win more? | Yes | No |
| 9. | Did you often gamble until your last dollar was gone? | Yes | No |
| 10. | Did you ever borrow to finance your gambling? | Yes | No |
| 11. | Have you ever sold anything to finance gambling? | Yes | No |
| 12. | Were you reluctant to use "gambling money" for normal expenditures? | Yes | No |
| 13. | Did gambling make you careless of the welfare of yourself or your family? | Yes | No |
| 14. | Did you ever gamble longer than you had planned? | Yes | No |
| 15. | Have you ever gambled to escape worry, trouble, boredom or loneliness? | Yes | No |
| 16. | Have you ever committed, or considered committing, an illegal act to finance gambling? | Yes | No |
| 17. | Did gambling cause you to have difficulty in sleeping? | Yes | No |
| 18. | Do arguments, disappointments or frustrations create within you an urge to gamble? | Yes | No |
| 19. | Did you ever have an urge to celebrate any good fortune by a few hours of gambling? | Yes | No |
| 20. | Have you ever considered self-destruction or suicide as a result of your gambling? | Yes | No |
Wease doesn't do so well... 7+ means there is a concern, and he doubles it.
Ask Wease
- I agree with Donald Sterling's ban from the NBA for his racist statements. Do you think now other sports will do something about racially insensitive nicknames like the "Redskins", or Chief Wahoo's affiliation with Pauly's Cleveland Indians, or even Billy's alma mater the East High Orientals? Wease doesn't see what's wrong with the Oriental nickname... a bit odd, but not racist. Callers seem to think "Oriental" is used for objects like rugs, but Asians are people. The term may also have a negative background from when Asians first came to America.
Bill Lawler Run
Our buddy retired police officer Bill Lawler is in studio to promote ..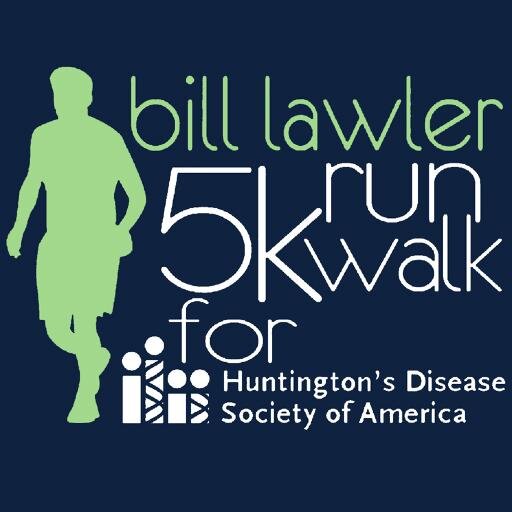 Bill suffers from the disease, and this charity run is a big annual fundraiser. Get info about this Saturday's run HERE.
Odd Couple
We're joined in studio by Noah Racy and Michael McGrath who play Felix and Oscar in Geva's production of The Odd Couple. We talk about the classic show, and all the cool stuff these guys have done.

Hear the WEASE SHOW on Radio 95.1 in Rochester NY and on iHeartRadio, every weekday from 5am to 12pm, until we finally decide that waking up every day at 3am is just plain stupid.