Wease Show Rundown 4-5-13
Thumbs Up To The Wease Show
R.I.P film critic Roger Ebert. He may be the last famous film critic. Siskel & Ebert invented the "Thumbs Up/Thumbs Down". He died yesterday, after an 11-year battle with various cancers. He was 70 years old. His wife says he smiled and passed away peacefully. Ebert wrote thousands of reviews over a career that spanned nearly 50 years. He also rose to fame with his various movie review shows like "Sneak Previews" and "At the Movies", with partners GENE SISKEL and RICHARD ROEPER.
Wease can't wait to ask Harry what he thinks of the controversial tweet from Bills wide receiver Stevie Johnson...
War is nothing to be played with. I apologize North Korea........but if y'all do bomb 1st... Bomb Foxboro, Mass. Sincerely, #BillsMafia
Obviously Stevie is joking, and he really doesn't want Massachutes devastated by a nuclear bomb, but some people think that's something you don't joke about. Wease sees no problem with Johnson's joke, thinks it's funny, and people need to not worry about crap like this.
Also a discussion of reality shows that highlight human excess, like "Real Housewives Of Beverly Hills", and the show about sweet sixteen birthday parties for rich kids.
Harry With Sports
I have no idea what else happened in sports because Wease and Harry spend 20 minutes battling it out over Stevie Johnson. Harry considers Stevie a clown, not just because of his latest tweet, but his history of silliness. He says he'd rather have a bunch of boring white guys that can win and take the Bills to the playoffs. He also says Stevie's tweet isn't funny, and doesn't understand why Wease thinks it is. Wease thinks it's funny because it pisses of guys like Harry. What about white guys with personality that won, like Jim McMahon and Joe Namath.
Marshall Fine Film Reviews
Trance... is a psychological thriller starring James McAvoy as an auctioneer who claims to have amnesia after a masterpiece is stolen. And Rosario Dawson is a hypnotherapist trying to figure out where he stashed the painting. Marsh thought this was a very good film. Wease is going to go based on Marshall's review, even though he hadn't heard of the movie until this moment.
Evil Dead...
The remake of the 1981 horror classic stars Jane Levy from the ABC sitcom "Suburgatory", and Jessica Lucas from "Cloverfield" and the CW's "Cult".
--Like the original, it's about five friends who find a remote cabin in the woods, where they accidentally unleash evil spirits by reading from an ancient book called the Necronomicon . . . a.k.a. the Book of the Dead.
Marshall usually isn't a fan of horror movies, but did sort of enjoy this one. He says it's the bloodiest movie he's ever seen... just when he thought it couldn't get grosser it did.
Jurassic Park 3D...
A 3D version of Steven Spielberg's 1993 movie with Sam Neill, Laura Dern, and Jeff Goldblum. For anyone who didn't catch it in the past 20 years . . . It's about a theme park filled with dinosaurs brought to life through the power of cloning. Everything's fine until one of the workers tries to steal some embryos . . . and shuts off the fences separating the dinosaurs from the scientists.
A great movie (I think it's a modern day classic) that didn't need the 3D effects added.
Doug With News
- Suspicious Brush Fire In Henrietta
- Canandaigua FD Warns Of Telephone Scam

- SUNY's Push For Online Programs
- Two Local Men Charged With Sex Trafficking Of A Minor
While discussing Roger Ebert's death we talk about the TV show hosted by he and Gene Siskel. Pauly wasn't aware that one of the charms of the show was that occasionally the two would go after each other.
Yellow Fever
Maybe you didn't know it, but former baseball star Manny Ramirez is now playing with a team in Taiwan. And last night he hit his first home run there. Here's the call from the play-by-play announcer.
Wease hopes for Manny's sake that he likes Asian chicks, and goes on to talk about his time in Taiwan, that he calls the best week of his life. He then goes on to tell some stories of the prostitutes he's had in Viet Nam... the best and the worst. How awesome would it be if prostitution were legal here and The Wease Show could get endorsements? Marianne is disgusted by us at the moment, and feels sorry for hookers and escorts. Wease talks about how he never wore a condom while banging hookers in Viet Nam, and somewhere in Saigon there may be a loudmouthed Asian/Jewish talk show host.

Dean Edwards Returns (with a friend)
Comedian Dean Edwards (SNL, Shrek, Guy Code) is back in studio today, and joining him today is 17 year old, School Of The Arts student, Austin Lafond. Austin is a budding comedian, and will be opening for Dean this weekend at The Comedy Club.
Dean talks about how Eddie Murphy was his biggest inspiration, but has gotten flack for bad movies he made in the past few years. What's funny is subjective, and if an arena of people think Dane Cook or Larry The Cable Guy are funny, then they are.
We also talk about the TV show "Comics Unleashed", where Byron Allen sets up comedians so obviously it hurts...
More comedy talk includes stories about Bill Hicks, Denis Leary, Robin Williams, Louis C.K., Whoopi Goldberg, and more.
More Dean
This story of the first racially integrated prom in Georgia leads to stories of racism, black kids in sitcoms (Wease confuses Diff'rent Strokes and Webster again), and tells about Stu Silver, his high school buddy that created Webster, along with other great TV shows and movies.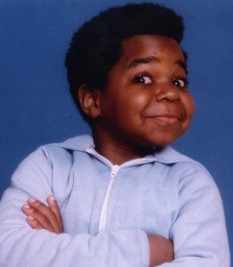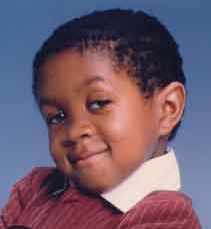 The Wiseguy Economist

Carl Schramm is an American economist, entrepreneur, and former President and CEO of the Ewing Marion Kauffman Foundation, a private philanthropic foundation. We wanted to talk to him because of an article he wrote for Forbes magazine about Austin, TX becoming the new Dubai. What occurred during the interview is something that can only happen on the Wease Show...
Wease asked Schramm a bunch of legit questions about his work, his writings, his life, etc... and Schramm kept trying to be wacky, make jokes, argue with Wease, and changes subjects at every opportunity.
He never did tell us why Austin was the new Dubai, instead deciding to argue about BBQ, and saying stuff we didn't understand with his new character "The Wacky Economist".
Last Set Of The Week
We end the show the way we do every week, with everyone in studio singing John Mellencamp's "Cherry Bomb", and we're lucky enough to have a verse sung by Shrek's Donkey.
Wease offers young Austin Lafond some advice for his comedy career... be as dirty as you can. We're not sure Austin is gonna take that advice. Since Austin is from the School Of The Arts he's in a situation where talented, nerdy kids can shine. Wease tells the story of our musician friend Chris Trapper, and his song "Wish I Was Cool"
The music segment continues with Wease compares the Manfred Mann version of "Blinded By The Light with Springsteen's original. Bruce's use of "the clap" in the lyrics leads to Wease VD stories.
Monday's Show
John Ditullio will be back Monday morning (much to the delight of Harry Gibbs) to break down the NCAA Championship matchup, Wease and the crew will have stories from their weekends, and we'll be joined in studio by rock legend Lou Gramm. Go see Dean Edwards at the comedy club this weekend, check out a Red Wings game, root for the Syracuse Orange, and have fun. It's nice to be important but more important to be nice. See Yaaaa!!!

Hear the WEASE SHOW on Radio 95.1 in Rochester NY and on iHeartRadio, every weekday from 5am to 12pm, until we finally decide that waking up every day at 3am is just plain stupid.