Wease Show Rundown 7-9-14
Wease Opens A Can Of Worms
We start the morning talking about the insane weather that struck the area yesterday. Storms flooded area roads took out electricity, and even wound up causing a few tragic deaths.
The rain leads to a mention of the "can of worms", because Pauly wound up in a traffic jam near this place in Rochester where all the roads met, before they redesigned it in the 90's. A debate ensues about the history of the can, and if it still exists.
Tools Sports
More trouble for former Penn State assistant coach Jerry Sandusky... tomorrow night his adult son Matt will be interviewed by Oprah, talking about the abuse he faced at the hands of his pedophile father.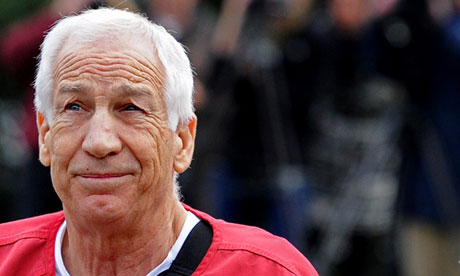 Big blowout at the World Cup yesterday, which leads to this stat provided by our boss...
Most common point total in a football game: 41
Most common goal total in a soccer game: 3
…meaning that a soccer goal is roughly the equivalent of about two touchdowns in football, or 14 points.
SO, Brazil losing a World Cup game 7-1 would be about the same as the New England Patriots losing a Super Bowl game – at home -- by a score of 98-14.
Pauly is mad at people that believe Lebron is coming back to Cleveland... He doesn't want people from his hometown to be heartbroken again.
Theme Bump Wednesday
A smart listener to the show guess Theme Bump Wednesday after only two songs, "It Was A Good Day" by Ice Cube, and "Racing In The Street" by Bruce Springsteen. It's songs that mention 7-11. She thinks her boyfriend guessed without needing to Google the lyrics, which we think is impossible.
This Friday on 7/11 you can go to Park Point for the Summer Concert Series with a hard rock show featuring Springer, Household Pest, and Bonfire.
Here Come Da Judge
Acting Waterloo Village Justice Roger Barto was indicted Monday, almost one year after he claimed to be attacked by two people when he was leaving court. He said he was hit in the head with the cover of a toilet tank... that'd kill a motherhucker.
Doug Emblidge News
Doug also makes a major announcement.... Marianne Sierk is engaged to her boyfriend (now fiance) Robbie. She tells the story of her proposal this past Sunday.
Rachel Barnhart Vs. Jazz Fest
Channel 8 news person Rachel Barnhart is in studio to talk about the Rochester International Jazz Festival, and questions surrounding the finances of the fest, and distribution of tickets to the big shows.
Should elected officials who decide funding to these shows be able to get free tickets? She also wonders why the Jazz Fest needs funding from the city with all money they make over the nine days.
She also talks about the problems with crowd control on Gibbs St., money made by the city off of the free shows, etc...
Brian Gionta
We speak to Rochester native Brian Gionta, who spent many years as Captain of the Montreal Canadians, and is now a new member of the Buffalo Sabres. Hockey, family, his career, and more are talked about.
Ask The Dicks
Dr. Ralph
Madeb
is in studio with us, so instead of "Ask Wease" we have some questions about erectile dysfunction, penile health, and testosterone to ask the doc.
Wease shares a story about banging Doreen last night, even though they were fighting yesterday, and how he could tell she wasn't as into it because of their arguing.
Questions range from sensitivity of uncircumsized johnsons to breaking your penis. Only Wease would debate a doctor who has a degree in the exact subject we're discussing.

Hear the WEASE SHOW on Radio 95.1 in Rochester NY and on iHeartRadio, every weekday from 5am to 12pm, until we finally decide that waking up every day at 3am is just plain stupid.