Wease Show Rundown 10-2-13
Sammy The Buddhist
Wease starts the morning by telling us his son Sammy revealed last night that he is a Buddhist... he just wants a peaceful life, doesn't need money, etc... Wease crossed paths with Sammy in the house, and his boy was wearing a sheet. The funny thing (besides Sammy wearing a sheet) is that at the time Wease had just gotten home from dinner at an Indian restaurant, and was himself wearing a turban and a bindi (the dot on the forehead).
Wease is excited for his day. It's a dream day for him... radio, all day poker, and then a movie he's been looking forward to ("Don Jon" with Joseph Gordon-Levitt and Scarlett Johansson). Wease wants to know if it's hack to love Scarlett?
LITTLE RICHARD had a HEART ATTACK last week . . . but thankfully he was saved by a combination of air-conditioning, Baby Aspirin and Jesus, of course. And he's perfectly OK now, apparently.
Richard revealed this trauma during a sit-down with CEE LO GREEN earlier this week, at some fundraiser in Atlanta.
He said, quote, "The other night, I didn't know I was having a heart attack. I was coughing, and my right arm was aching. I told my son, 'Make the room as cold as ice.' So he turned the air-conditioning on, and I took a Baby Aspirin.
"The doctor told me that saved my life. Jesus had something for me. He brought me through."
Was Richard the first gay guy in rock? He's admitted to some homosexual activities in his past, but Jesus "saved" him.
Tools With Sports
The Pittsburgh Pirates beat the Reds 6-2 last night in the 1 game Wild Card last night, and play the STL Cardinals in the NLDS. The Cleveland Indians play the Tampa Rays tonight in the AL Wild Card.
Who should Wease and Pauly take in their "Last Man Standing" this week? After some discussion the pick is the STL Rams over the Jacksonville Jaguars in St. Louis.
The never ending "should Pete Rose be in the Hall Of Fame?" argument is brought up, and even Marianne thinks he should be in... anyone so good that she's heard of him belongs.
Concert Costs
Wondering how much those big name New York State Fair acts get paid? We've got an answer.
Listed below are the price tags on the artists at the grandstand and Chevy Court at this year's fair. Also listed are the estimated attendance figures for each of the eight grandstand concerts.
Grandstand:
Luke Bryan - $470,000 (plus 90% of gross box office receipts - GBOR - over $683,400)
Toby Keith - $450,000 (plus 75% GBOR after $680,000, local catering and local ground transportation)
Reba McEntire - $300,000 (plus 75% GBOR over $505,000)
Fall Out Boy - $200,000
Jeff Dunham - $175,000 (plus 75% GBOR over $335,000)
Lynyrd Skynyrd - $160,000 (plus 75% GBOR over $400,000)
Korn - $160,000 (plus 75% GBOR over $365,500)
Carly Rae Jepsen - $135,000 (plus 75% GBOR over $375,000)
Opening acts:
Hinder (opened for Skynyrd) - $50,000
Hot Chelle Rae (opened for Jepsen) - $40,000
Four Year Strong (opened for Fall Out Boy) - $40,000
Thompson Square (opened for Bryan) - $25,000
Black Stone Cherry (opened for Korn) - $15,000
Caroline Kole (opened for Reba) - $5,000
Kelleigh Bannen (opened for Bryan) - $5,000
Chevy Court:
O.A.R. - $100,000
Austin Mahone - $75,000
Grace Potter - $75,000
Styx - $75,000
Vince Gill - $70,000
Happy Together Tour - $60,000
Kenneth "Babyface" Edmonds - $60,000
Owl City - $60,000
Florida Georgia Line - $55,000
Plain White T's - $55,000
Kix Brooks - $40,000
Salt-N-Pepa - $40,000
Zendaya - $40,000
George Clinton & Parliament Funkadelic - $35,000
Dickey Betts - $32,500
Phil Vassar - $31,000
Chubby Checker - $30,000
5th Dimension - $28,000
Lee Greenwood - $25,000
Jana Kramer - $20,000
Parmalee - $20,000
The Willis Clan - $15,000
Cab Calloway Orchestra - $10,000
City Violence
There was shooting near Dewey and Glendale in the city last night, a mile or so from Billy's house, leads to a discussion of how society has changed, and kids are growing up differently than in past decades.
Doug with News
- Shutdown Upends Plans To Honor West Webster Firefighters
- Taped Conversations Allowed In Karlsen Trial
- New Bus-Pass Plan For City Students
- Gates Firefighter Facing 269 Criminal Charges
A woman named Marina Schifrin recently quit her job working as a video editor. And to celebrate, she went in early one morning and recorded herself dancing through office, in the bathrooms, and on the DESKS.
She dances to the Kanye West track "Gone". And in just the last few days, the video has picked up over seven MILLION hits on YouTube.
Toy Hall Of Fame
Chris Bensch and Susan Trien from the Strong Museum Of Play are in studio to talk about the nominees to the Toy Hall Of Fame, with the show members debating the pros and cons of each. Bubbles, Chess, Clue, Fisher Price Little People, Green Army Men, Magic 8 Ball, My Little Pony, Nerf Toys, Pac-Man, Rubber Duck, Scooter, and Teenage Mutant Ninja Turtles are the nominees.
Pauly is rooting for Ninja Turtles, Wease's #1 choice is the army men, Marianne's got My Little Pony, Brooksie thinks Clue is a shoe-in, and Billy is rooting for bubbles. The Magic 8 Ball has predicted it's own induction. Chris brought Wease a special Gene Simmons Rubber Duck, because he knows what a big Kiss fan Wease is.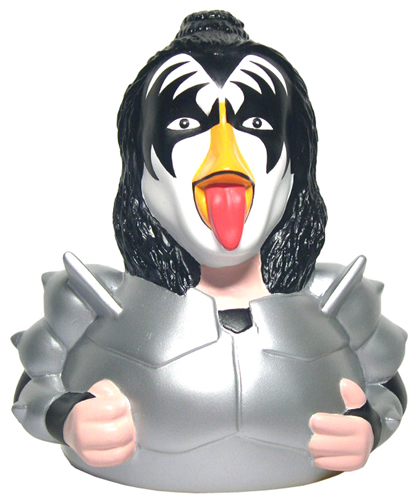 Steatopygia Revisited
Yesterday we learned about the condition called Steatopygia, which causes some African women to have abnormally large butts. The topic returns today, because Wease likes the word so much, and the topic turns to what people find attractive... big butts, lips, tanning, etc...
Ask Wease
- Tony wants to know about Wease's history of drug use, especially his needle use. Wease tells some stories from his past, and kicking his addictions. Wease says the pain he went through with cancer treatments was worse than any withdrawals.... although it varies for other people.
- Is Willie attracted to other ethnicities... Spanish, Oriental, or is it just white women he isn't attracted to? Willie says the history of racism that makes him nervous about white women, but doesn't expect to have a physical relationship in the future.
- Since Pauly gives out his cell phone number on the air has he gotten any naughty pictures from female listeners? Nope, Pauly mostly gets messages from guys in their 40s.
- How would Wease feel if his 23 year old daughter wound up with a boyfriend 22 years older than her... like Wease and Doreen? Wease says he'd want the guy to be stable, have a career, money, and be a good dude. He tells stories about guys he knows about with younger girls, and it's cool, and ones that aren't. Some double standards show up in Wease's reasoning, but only because he cares about his daughter... he doesn't want her with a scumbag of any age.

Hear the WEASE SHOW on Radio 95.1 in Rochester NY and on iHeartRadio, every weekday from 5am to 12pm, until we finally decide that waking up every day at 3am is just plain stupid.