Wease Show Rundown 11-15-13
It's Friday!!!
C'mon everyone, buy the rest of the tickets to the Bills game so it won't be blacked out, and Wease can stay home and watch it on TV.
Facebook recently offered Snapchat a 3 billion dollar buyout for their business, which they turned dow. Wease says SELL!!!! It's 3 billion with a B. This leads to a discussion of business mistakes that have cost huge money, like technology developed by Kodak and Xerox that they didn't capatilize on, such as inventing the digital camera, the mouse, and much more.
Bonus Content... Hockey Hotties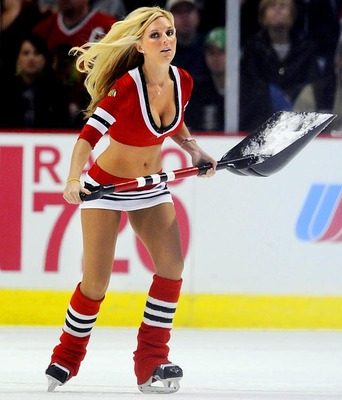 Tools With Sports
We're excited about the Sabres first game since the management shake up earlier this week, and are rooting for our buddy Ted Nolan, Buffalo's new head coach.
The Colts beat Ryan Fitzpatrick's Titans 30-27 in Thursday night football.
John predicts the Jets will beat the Bills this Sunday in a sloppy, ugly game.
Talking about football leads to chatting about Tom Brady's wife Giselle, and her recent nude spread in Paris Vogue, and how Tools knows guys that don't think she's hot. Wease does think she's too skinny.
Marshall Fine Film Reviews
- The Best Man Holiday... Taye Diggs, Morris Chestnut, Terrence Howard, and "Lost's" Harold Perrineau return for the sequel to their 1999 comedy "The Best Man". The first one starred Taye as the best man in Morris' wedding, who'd secretly slept with the bride.
In this one, they're all reunited with their respective women for Christmas, which is complicated by their forgotten rivalries and some rekindled romances. Marshall liked the first one, but this one not so much... it's never as funny as it should be.
Nebraska... This is opening in only a few markets this week, but will be going wider in the next couple weeks. Marshall calls it the best movie of the year. "Nebraska" is shot entirely in black-and-white and stars Bruce Dern as an old man who's convinced he's won a million dollar sweepstakes prize. Will Forte plays his son, who agrees to drive him from Montana to Nebraska to claim his winnings. Marsh says Dern should win an Oscar for this... best role of his long career.
Toronto Mayor Speaks Out
Toronto Mayor Rob Ford talked to the media yesterday about recently released police documents. He talked about a Canadian football team called the Hamilton Tiger-Cats, and also mentioned the allegation that he wanted to perform oral sex on a colleague . . . to which he had a pretty crass response.
Doug With News
Wease Hell
This makes me really sad... I don't even want to type it.... last week Wease adopted a new cat after having to put his old one to sleep. It was a special needs cat that needed some special medical attention, and over the past week Wease and the kitten have really bonded. The kitty follows Wease everwhere, licks his face, sleeps with him, and always wants to be near the guy, and grumpy old Wease loves her right back.
Wease took the cat to the vet yesterday for a followup, and to get stitches out from being fixed. Wease tells the doctor that the cat has been drinking A LOT of water, pees way more than normal, and got bloodwork done. The doctor says it doesn't look good and the kitten may have to be put to sleep. We hope this isn't the case... we're getting calls from listeners that were in a similar situation, and everything turned out ok. Another vet called, and also wants to see the pet. I'm hoping for the best.
We call Doreen, and she says Wease heard wrong... the cat doesn't need to be put asleep (yet), but will need lots of extra care. Wease heard what she said differently last night, and had the feline getting the pipe.
Ted Nolan
Our buddy, the new Sabres coach Ted Nolan calls us to talk about his new gig. He tells us how he got the job, his plans for the team, and how excited he is. Good luck to Ted... we'll all be watching tonight.
Romantic Movie Lines
What's your favorite romantic movie line? The Huffington Post put together a list of them, and there's a good chance yours is on there, because they covered a lot of the classics. Here are a few of them . . .
"To me, you are perfect." "Love Actually"
"You complete me . . . You had me at hello." "Jerry Maguire"
"If you're a bird, I'm a bird." "The Notebook"
"When you realize you want to spend the rest of your life with somebody, you want the rest of your life to start as soon as possible." "When Harry Met Sally"
"We'll always have Paris." "Casablanca"
"You should be kissed, and often, and by someone who knows how." "Gone with the Wind"
(Check out the complete list, with videos, here.)
Jimmy Shubert Is Back
With all the cat drama I forgot to mention that comedian Jimmy Shubert is back with us. He's at the Comedy Club all weekend long.
Here's why "silent but deadly" gas smells WORSE than loud gas. The silent ones are mostly just concentrated bursts of sulfur from indigestible food that made its way to your colon. The loud ones contain odorless gasses, and might or might not also have sulfur, which is why sometimes they smell and sometimes they don't. While talking about farts Marianne is disgusted by the guys fascination with the subject.
David Gerrold
Best selling sci-fi author David Gerrold is in studio to promote this weekend's Astronomicon Sci-Fi convention at the Rochester Radisson Riverside all weekend long, where Mr. Gerrold is special guest. David talks about his books, his work with Star Trek and The Twilight Zone, appearing on The Big Bang Theory, and other nerdy stuff. Billy has his plans for the weekend, and you can join him here.

Jerome Bettis
Wease talks to former Steelers running back Jerome "The Bus" Bettis, who will be in town as the headline guest for the annual Compeer luncheon. Jerome had a lot of great stories and takes regarding his career, the current NFL, kids playing football, concussions, and more. A great guest.

Hear the WEASE SHOW on Radio 95.1 in Rochester NY and on iHeartRadio, every weekday from 5am to 12pm, until we finally decide that waking up every day at 3am is just plain stupid.