Wease Show Rundown 11-22-13
On This Date
A slow news day, except for the 50th anniversary of JFK, which is being talked about everywhere. This leads to a discussion of memorable dates, and our memories of these events. Where were you when...
2000s – 9/11, Michael Jackson (people over 15 years old)
1990s – start of Gulf War, OJ Simpson (people over 25)
1980s – Shuttle explodes, Reagan shot (people over 35)
1970s --Elvis dies, Nixon resigns, Vietnam War ends (people over 45)
1960s – JFK shot, MLK shot, RFK shot, Man on the moon, Beatles on Ed Sullivan (people over 55)
Also Princess Di's death, and even when cartoons were only on Saturday.
Tools With Sports
-The Saints beat the Falcons in last night's NFL game.
Have you seen the new Foot Locker ad with Mike Tyson, Dennis Rodman, Brett Favre, and other sports celebs...
Marshall Fine Film Reviews
Delivery Man... Vince Vaughn plays a former sperm donor who finds out he's fathered 533 kids, after a bunch of them sue to find out his identity. So he decides to try to get to know some of them better, without revealing who he really is.
Cobie Smulders from "How I Met Your Mother" plays his pregnant girlfriend, who doesn't even think he can be a good dad to HER baby. And Chris Pratt from "Parks and Recreation" is his best friend.
Marshall really liked this movie (which surprised him). Very funny, well acted, and may even choke you up a little.
The Hunger Games: Catching Fire... Jennifer Lawrence is back as Katniss Everdeen in the second part of the "Hunger Games" trilogy . . . which also stars Liam Hemsworth and Josh Hutcherson as Gale and Peeta, the two guys in her love triangle.
In this one, Katniss is such a symbol of hope that the districts start rebelling. And to avoid a full-scale revolution, the people running the games decide she has to die.
So they make her enter a special version of the games, called the Quarter Quell, where she'll be forced to fight to the death against winners from previous years.
Woody Harrelson returns as her drunk coach Haymitch, Lenny Kravitz is Katniss' stylish friend Cinna, and Donald Sutherland is the evil President Snow.
Marsh liked this movie too.. a solid 3 stars. This leads to a discussion if people would watch a fight to the death on TV. Yeah, probably.
Doug With News
- Wrong Way Suspects Linked To City Shooting
- 97 Year Old Man Rescued From Burning House
Also a discussion of the 50th anniversary of JFK's killing, and Stephen King's recent book "11/22/63" in which the hero travels back in time to prevent the president's assassination.... Spoiler: it didn't work.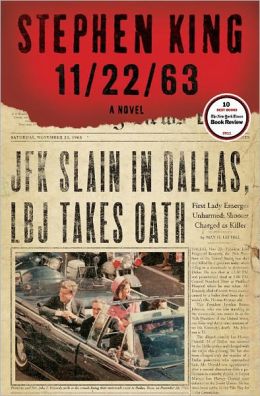 Broken Lizard
Kevin Hefferman and Steve Lemme from the comedy troup Broken Lizard are at The Comedy Club in Webster this weekend, and in our studio this morning. They are best know for their movies Super Troopers, Beer Fest, Club Dread, and others. Pauly is a HUGE fan, and the guys talk about the making of the flicks and the cult surrounding them.
More Broken Lizard
Kevin and Steve tell stories about shows they've done that have gone badly, and smoking dope with Willie Nelson when they were in the Dukes Of Hazzard movie with him... which of course leads Wease to play his favorite Toby Keith song.
Dateline NBC
Kate Snow of NBC Dateline calls to promote tonight's program in which she reports on the mall shooting in Kenya. We also talk about interviews she's done with famous people like Bono.
Turkey Bash
We're joined in studio by Jerry Boone from legendary local party band The Skycoasters, who are having their annual Turkey Bash tonight. 5 hours of music, drinking, and fun. They've been doing it every year since 1980, and I've been many times, and have always had a ball.
Wease also talks about being a Scrooge, and how he stopped liking Christmas because of the shopping, the stress, and having to take the presents up and down the stairs.
If you miss Brooksie I think that's him photobombing Jerry in the window.
Toy Expert Kerry Smith

Hear the WEASE SHOW on Radio 95.1 in Rochester NY and on iHeartRadio, every weekday from 5am to 12pm, until we finally decide that waking up every day at 3am is just plain stupid.