Wease Show Rundown 11-25-13
White Monday
We start by talking about Black Friday shopping, and how it's now bleeding over to Thanksgiving (Brown Thurday), and next week's Cyber Monday. Will this make people spend more, or is there just a finite amount of money people can spend anyway?
Wease then tells how he lost money betting on Peyton Manning and the Broncos, losing to Tom Brady's Patriots in OT 34-31. An amazing game where Peyton was up 24-0 at one time, and in his career he was 52-0 when ahead by 21 or more. Tom Brady was amazing in the 2nd half.
This leads to a long discussion of OT rules, and deferring after winning the coin flip.
Tools With Sports
More talk about last night's game, and the other NFL games played yesterday.
We also talk about the rumor of Jon Bon Jovi buying the Buffalo Bills after Ralph Wilson dies, and moving them to Toronto. Marianne wonders if this means the Bills will be playing only Canadian teams then, and why would they want to do that?
John NAILS a difficult "This Day In History"... it's the anniversary of the "No Mas" fight between Sugar Ray Leonard and Roberto Duran.
Marshall Fine Film Reviews
Before getting to movie reviews is some discussion of reality TV, guilty pleasures, and people wanting to get famous from being on television.
Wease saw "Delivery Man" and liked it ok, and also caught "2 Guns", which he thought was lots of fun.
Pauly loved the new Hunger Games, giving it an 8.
Frozen... A Disney animated flick for the holidays. Fearless optimist Anna sets off on an epic journey-teaming up with rugged mountain man Kristoff and his loyal reindeer Sven-to find her sister Elsa, whose icy powers have trapped the kingdom of Arendelle in eternal winter. Encountering Everest-like conditions, mystical trolls and a hilarious snowman named Olaf, Anna and Kristoff battle the elements in a race to save the kingdom. Starring Kristen Bell. The reviews have been pretty good, but Marsh is in the minority and says it's mediocre.
Homefront... Starring: Jason Statham, James Franco, Winona Ryder, Izabela Vidovic. A widowed ex-DEA agent retires to a small town for the sake of his 10-year-old daughter. The only problem is he picked the wrong town. An ok action movie... nothing special.
Another Thing Technology Has Changed
Wease was hanging at Physical Graffitti (his tattoo shop) the other night and learned how technology has changed even that business. In the old days the artist and the client would chat while that tattoo was being done, but now everyone's faces are in their phones. This leads to talking about how verbal communication is being lessened, but people are communicating with more people via social media.
Bonus Content... Booties We're Thankful For
Doug With News
- Rochester Teen Found Dead At St. Bonaventure
- Hunter, Firefighters Rescued From Wildlife Refuge
Stadium Jumper 2
Remember a couple weeks ago when a guy fell from the upper level of the Bills game on to a fan below? Yesterday someone jumped from the 300 level in Oakland, apparently a suicide attempt.
Country Singer Killed
Outlaw country singer, Wayne Mills, leader of the Wayne Mills Band, was shot to death early Saturday morning at the Pit and Barrel in Nashville, Tennessee, by the bar's owner, Chris Ferrell.

The 44-year-old musician was in the bar after hours with several other people. At some time before 5 a.m., he began smoking a cigarette in a non-smoking area in the honky-tonk, or country music bar. Ferrell, also 44, confronted him about the smoking and an argument broke out.

According to reports, the others in the bar went outside after the men started fighting. They later heard a gunshots fired and the police were called. Mills was transported to Vanderbilt University Medical Center where he eventually succumbed to his injuries.
We learn that the bar was supposed to be on last night's episode of the rwality show "Bar Rescue", that tries to help struggling saloons. Can't imagine why they'd be losing customers.
Check out some of Wayne's music. It sort of fits the situation...
Knockout Game Revisited
We first talked about the "Knockout Game" a couple weeks ago, where kids go up to an unsuspecting stranger and try to knock them out with one punch. Since the original discussion the heinous game has gone even more viral, leading to attacks all across the country.
Ripoff Report
The story of someone that got robbed when trying to sell their computer online leads to a discussion of being paranoid about selling things, or renting apartments online. If you rent a house for a week off of Craigslist what would stop the person from making copies of the key?
Last week Adam Levine was named the Sexiest Man In the World, and gave a funny acceptance speech on Jimmy Kimmel's show.
Living On A Prayer
We talk more about the possibility of Jon Bon Jovi becoming part of a group to buy the Buffalo Bills and move them to Canada after Ralph Wilson passes away. Marianne does her impression of Ralph, and this is what Wease pictures.
Take Your Daughter To Work
Take Your Daughter to Work Day REALLY isn't for everyone.
Last week, 19-year-old Alisia Alverez of Immokalee, Florida wanted to take her one-year-old baby with her to work. The only problem is . . . she's a PROSTITUTE.
Fortunately, her boyfriend wouldn't let her. Yes, she's a prostitute with a boyfriend. And the guy is also the baby's FATHER. But their argument turned VIOLENT when she started hitting him in the face and scratching his neck.
She was arrested for domestic violence battery charges. Her boyfriend is in custody of the baby, and the Florida Department of Children and Families is investigating.
The police report says that Alisia was working as a prostitute so she could buy drugs.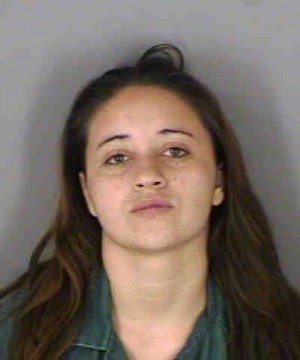 We then get a call from Wease's comedian buddy Dom Irrera, who is performing this weekend at Helium Comedy Club in Buffalo. He tells our favorite story of having to follow Doreen at Wease's birthday roast, and how funny she was.
They also talk about gigs Dom has done with people like Bill Maher and Jerry Seinfeld.
Healthy Thanksgiving Food
We think of Thanksgiving as a fattening, once-a-year indulgence. But actually, there are a bunch of Thanksgiving foods that are GOOD for you. Here are the four best . . .
1. Turkey. Turkey is one of the healthiest meats, and it's almost totally fat free. It's also a great source of protein. You can prepare it in a low sodium chicken broth if you want to avoid a lot of salt.
2. Cranberries. People usually only eat them once a year, but cranberries are one of those healthy super-foods. They have a bunch of antioxidants and nutrients, so they help prevent ulcers and infections. They're also loaded with vitamins.
Consider preparing them with applesauce as a sweetener, instead of sugar.
3. Sweet potatoes. Sweet potatoes are rich in fiber and minerals, so they're better for you than regular mashed potatoes.
4. Apple pie. Apples are full of vitamins and fiber, so that's a score. But apple pies usually contain a bunch of spices that are filled with health benefits. And if you make it with a wheat crust, it's even better for you. Just don't add whipped cream or ice cream.

Hear the WEASE SHOW on Radio 95.1 in Rochester NY and on iHeartRadio, every weekday from 5am to 12pm, until we finally decide that waking up every day at 3am is just plain stupid.