Wease Show Rundown 2-18-14
Tonight Show Today
John Ditullio still filling in for a vacationing Brother Wease.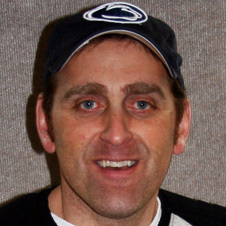 Last Night was Jimmy Fallon's first night as host of The Tonight Show...
In attendance was Bill Harbach. The 94-year-old produced Steve Allen's "Tonight Show" for five years before becoming a famous producer on his own. His resume reads like a "Who's who" of entertainment. In addition, he's won four Emmy Awards. Jimmy's parents, his wife, Nancy, and their six-month-daughter, Winnie Rose were also there to support.
After Jimmy did a very sentimental-slash-instructional monologue, he exited so he could come back in and do his real monologue. He joked about the Olympics – both the athletes and NBC's coverage of the games. He ended that with Olympic Superlatives – which were hilarious.
The real highlight of the show was when Fallon said that his friend – you know who you are – owes him $100 dollars because of a bet he made that he'd never host "The Tonight Show." That's when all the celebrities made their appearances. Robert DeNiro, Tina Fey, Joe Namath, former New York City Mayor Rudy Giuliani, Mariah Carey, Tracey Morgan, Joan Rivers, Kim Kardashian, Seth Rogan, Lindsay Lohan, Sarah Jessica Parker, Mike Tyson, and Lady Gaga each came by and gave him a $100. But the funniest one of all was Stephen Colbert. He gave Jimmy that $100 dollars in pennies, and took a selfie with him before saying, "Welcome to 11:30, bitch!"
Will Smith was Fallon's first official guest, and it was like the mutual admiration society between them. Prior to them sitting down, they'd done a taped skit called "The Evolution of Hip Hop Dancing" that was hilarious.
U2 performed twice – once on the roof, where they did "Invisible," and on the couch they did an acoustic version of "Ordinary Love."
Marianne is hoping that someday a woman gets a late night show on one of the major networks. Joan Rivers had hers on Fox when they first started, but wasn't rwally what it is now. She likes Chelsea Handler (editorial note... Ughhh!). Tina Fey? Kathy Griffin? Sarah Silverman? Any other ideas?
Sports
Did you hear about skiier Bode Miller's emotional interview after yesterday's race? Some people are saying the interviewer went too far. Tools (who worked in TV for many years) says once you get tears you know you have broadcasting gold.
Redneck News
When a police officer is giving you field sobriety exercises during a DUI investigation, it might be best to avoid describing yourself as "drunker than Cooter Brown."
Such was the situation that Jill Claire Madeline, 59, of Vero Beach, found herself in around 8:30 p.m. Jan. 28, according to a recently released arrest affidavit.
A Vero Beach police officer encountered Madeline while investigating a crash at Indian River Boulevard and 21st Street/Park Avenue. Witnesses identified Madeline as one of the drivers involved.
She smelled of booze and "had urinated on herself."
The officer began performing field sobriety exercises. During one exercise known as the walk and turn, Madeline couldn't stand heel to toe. She also walked in a different direction than instructed.
Madeline said she couldn't do another exercise, saying, "I'm drunker than Cooter Brown."
Cooter Brown is a common reference to an inebriated person. He also is the subject of a May 8, 2009, opinion article in the Waurika (Okla.) News-Democrat for which the author evidently conducted Internet research. He reports:
"Some researchers say references to Cooter first circulated among white farmers and laborers in the deep South as early as the 1820s. Some say Cooter stumbled into the lexicon of African-Americans living in the Carolinas before the Civil War, and others say he splashed into popularity during that great American conflict. The story I like best is this one: When the Civil War broke out, Cooter Brown lived on the Mason-Dixon line, which made him eligible to be drafted into the military by the South and the North. Cooter had family on both sides of the line, and he didn't want to fight. So, Cooter Brown chose to get drunk and stay drunk for the duration of the war, which turned out to be an effective way to avoid the draft."
The author wonders what one must "blow" on a breath test that measures blood alcohol content to be as "drunk as Cooter Brown?"
Madeline, who said she was "drunker than Cooter Brown," blew 0.221 and 0.236. The legal limit is 0.08.
It should be noted that Cooter Brown is not to be confused with Cooter Davenport, a fictional character played by Ben Jones in the 1979-1985 television series "The Dukes of Hazzard."
A 72-year-old man has been charged with indecent exposure after Orlando police said he was caught sunbathing naked by the swimming pool of a condominium complex.
Police were called Sunday to the Windhover Condos, near South Kirkman Road and Vineland Road. The responding officer said he arrived to find Thomas William Boschke lying on a beach chair with his shorts pulled down, exposing his genitals.
The officer said Boschke looked up and stared at him before shouting, "You got to be kidding me" and pulling up his shorts. The officer then took Boschke into custody.
Police said the fence surrounding the pool was unlocked and everyone in the complex, including children, had full access to the pool area. No children were present when the police officer responded to the scene.
Police said a witness told them Boscke kept adjusting his shorts and then had begun walking around the pool "as if he wanted someone to see" him exposing himself.
Man loans out Food Stamp Benefits while jailed
The Wayne County Office of the Sheriff reported the arrest on Sun­day ( 2/ 9) at 5:22 p.m.

of Timothy J. Ander­son, age 33, of Shuler Street in the Village of Lyons for Misuse of Food Stamps.

It is al­leged that Anderson, while incarcerated at the Wayne Coun­ty Jail, allowed another person to use his food stamp benefits issued to him by the Wayne County Department of Social Services.
We don't understand why this guy can't pass on his food stamps... he can't use them, but they sent them to him anyway. It's be like giving someone a gift certificate.
Anderson was issued an appearance ticket and was released. Anderson will appear at the Village of Lyons Court at a later date to answer to the charge.

Headlines
We have some tickets and dinners to give away. Pauly will read a headline, you tell us if it's real, or if we made it up...
Man Builds Full Sized House Out Of Legos... False (conestant is correct)
A Shortage Of Clowns Is Imminent... True (contestant is correct)
Couple Has Flu Season Themed Wedding... False
Shari Smith News
- Crews Battling Fire In Ontario County
- Thruway Reopens After Crashes
- Honeoye Falls Approves Drive Thrus
Man Food Rules
Local chef Jimmy Klein has created a list of rules for man food...
Embrace junk food
You can't beat meat... guys LOVE meat
Don't eat something with a fork if you can use your fingers
Everything tastes better on a stick
Go light on vegetables... the one exception is corn on the cob
Don't worry about presentation
Size matters. In the case of food guys like big. If some is good more is better.
Bonus Content... Cure Cabin Fever With Hot Babes
Couples Counselling
U of R professor Ronald Rogge has come up with a theory on what couples can do to remain close and prevent divorce... watch 5 movies a months together and discuss them. Preferrably flicks where couple overcome obstacles and overcome them... especially romantic comedies and dramas like Fools Rush In, Date Night, and Sweet Home Alabama.
Craigslist Killer
Have you heard the story of Miranda Barbour, the Craigslist Killer? She has confessed to killing dozens of people by luring them with offers of sex online.
Jackie Nutt says she went to middle school with her in Spencerport, but wasn't her friend. If you know Barbour give us a call.
Fallon's On First
We revisit Fallon's first show as host of The Tonight Show. We compare it to his first night as host of "Late Night", and how nervous he was on that show 5 years ago. John talks about hosting his first show many years ago.
Is it as important for young comedians to be on that late night talk shows as it used to be when Carson was the host?
Get Out Of Jail Free... Go Straight To College
Gov. Cuomo announced a plan to help felony offenders get college education. We debate the fairness of prisoner getting free college, but no debt relief for people that haven't committed crimes. Would a free education prevent a person from breaking the law again? Is it worth it?
We Love The 80's
Pauly bumps with a Prince song, which leads to a discussion of 80's music and artists that were guilty pleasures for Tools. Morris Day & The Time? Duran Duran? Lionel Richie anyone? Paula Abdul? John talks about his crush on the girl in the "Rio" video by Duran Duran...

Hear the WEASE SHOW on Radio 95.1 in Rochester NY and on iHeartRadio, every weekday from 5am to 12pm, until we finally decide that waking up every day at 3am is just plain stupid.