Wease Show Rundown 4-28-14
Monday Monday
Wease starts the morning talking about the news that was viral over the weekend, from the racist owner of the LA Clippers, to the continuing story of the controversy surrounding the Buffalo Jill cheerleaders.
The NY Post has an in depth story about the allegations of the Jills in the lawsuit. Read the who story HERE. There seem to be a lot of tips on how women are supposed to clean their vaginas.
picture courtesy of the NY Post
We spoke to a former Buffalo Jill named Jen last Friday who are contradicted the picture that Alyssa paints. Here our interview with her HERE.
Racism In Sports
John Ditullio is in studio to talk about the alleged comments made by LA Clippers owner Donald Sterling. Supposedly he and his girlfriend had an argument which led to Sterling making racist comments.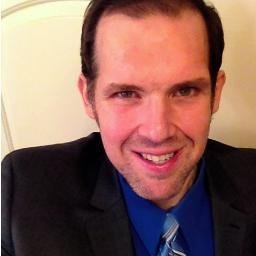 We're also joined on the phone by Fox Sports Radio's Ben Maller, who is a long time Clipper fan to talk about Sterling's history and how weird he is. Wease and Ben also bond over their history with drag queen caller Falexis.
Gay Wedding Vs. Sacred Heart
Wease speaks to bride Lynn Zlotkowski, who is in the Buffalo News because her and her wife were denied having their wedding announce in their high school bulletin because the don't approve of same sex marriages.
Lynn talks about her disappointment, and how sad she is that her school has it's head in the sand... just because you disagree with something doesn't mean it doesn't exist. Read the story HERE.
Doug With News
- At Least 17 Killed In Tornados
- Vacant House Fire Considered Suspicious
- Music Hall Of Famers Rock Kodak Hall
- Vacant House Fire Considered Suspicious
Wease's Weekend
Wease was in parental hell on Friday when he went to his kids track meet. Is there a more boring sport to be a spectator at than track? He froze his ass off. What a good daddy.
Then on Saturday he had a "date night in New York City" when he and Doreen went downtown for a sushi dinner, and the play "The Odd Couple" at Geva.
Wease closed out his weekend with a movie ("The Other Woman", which he loved) and a poker tournament that he got killed in. Won't he ever get tired of losing?
Pauly Bartending Tales
Pauly was bartending at Rubinos on Friday night when a young woman comes in and orders a beer. Pauly cards the girl, and she was underage, so he gives her a water. She goes to the bathroom, and then leaves the bar 30 seconds later, and gets in the back of an SUV. We're pretty sure it was a sting operation, checking to make sure they aren't serving underage people. Pauly passed!!!
We get calls from listeners that have experienced the same thing, including a guy that was arrested while bartending back in the 90's.
Wease Wants To Be Jesse's Girl
Wease has a new hero... former General Hospital star/pop singer Rick Springfield. Wease watched a documentary about Springfield last night, and now loves him. He talks about the fans of Rick that travel all over the world, the devotion, the ups and downs, and everything else Springfield.
Because of the discussion of stuff people get obsessed with Marianne mentions Hello Kitty. Wease says that anyone can draw that stupid Hello Kitty. Here's proof he's wrong. Here is the real Hello Kitty...
This is out attempts to draw that cartoon character...

Hear the WEASE SHOW on Radio 95.1 in Rochester NY and on iHeartRadio, every weekday from 5am to 12pm, until we finally decide that waking up every day at 3am is just plain stupid.