Wease Show Rundown 6-26-14
USA!! USA!! USA!!
The Wease Show is jumping on the World Cup bandwagon, and will be eating lunch together and watching the US/Germany game this afternoon. At least there aren't any vuvuzela's to drive us crazy this year (those dumb horns that annoyed everyone 4 years ago).
Beware The Cloud
The U.S. Supreme Court ruled today that generally police must get a search warrant to look through someone's cellphone. This leads to a discussion of "the cloud", how no one knows what the cloud is, and how Wease doesn't care about privacy settings on his phone... he doesn't care what people can see.
John Ditullio Sports
Johnny is also on the soccer bandwagon, but admits that if the U.S. World Cup run ends his interest in the sport ends (although he will be at the Rhinos game this weekend).
Tim Lincecum from the SF Giants pitched a no hitter yesterday... his second in two years, both against the Padres. Have you ever noticed how much Lincecum looks like Keanu Reeves.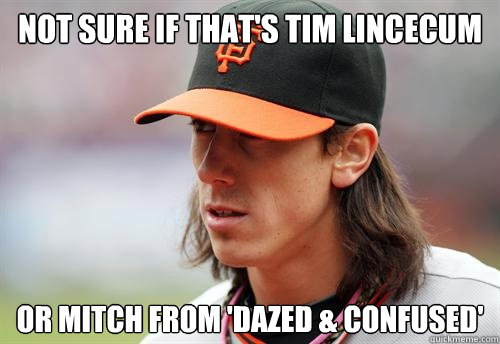 Rochester native Ryan Callahan just signed a 6 year deal with the Tampa Bay Lightning for a total of almost 35 million. Callahan is married to his high school sweetheart. Do you think the marriage is open? He doesn't even stay loyal to his teams.
We also wind up debating Kenny Rogers vs. Boston Market vs. KFC chicken, buffets, Pizza Hut, and other food stuff.
Bonus Content... American Bikini Babes
Levin Family Hell
Wease's daughter Diane and her mom were supposed to fly into Rochester yesterday, but they never made it. The story is too amazing to explain why their plane was turned around, other flight's were cancelled, Wease waited for 2 hours at the airport with no phone, and a friend waiting outside driving around. Listen to the whole story here....
Diane is scared of flying, so it was even worse on her end.
American Ninja
We speak to Greece man Carl Fantauzzo, who is competing on the TV show "American Ninja Warrior". He talks about the process of being on the show, his crazy workout regimen, and says that he will be seen on TV again in a few weeks to compete in the next round (it's already been filmed, but won't tell us what happened). Check out his video audition...
Doug With News
- Harrowing Testimony In Trial Of Ralph Strong Jr.
- Greece Teenager In Court Today
- Words, But No Prayer, At Greece Board Meeting
The prayer story leads to talking about a church that worships a spaghetti monster. It really does exist.
Jackie Nutt Slime
- North Korea Threatens War Over New Seth Rogen Movie
- Brazil Mocks Mick Jagger As World Cup Jinx
-
Hangin' With Mr. Curry
Hangin' in studio with the star of "Hangin' with Mr. Cooper". The comedian is at The Comedy Club thru Saturday. He talks about his old sitcom, and the current one he's in with Scott Baio called "See Dad Run". His love of women with some extra weight has Marianne wanting Mark to be here everyday.
Adam McFadden
Joined in studio by Rochester city councilman Adam McFadden. Talking about city graduation rates, the controversial football camp program with Roland Williams, and more.
Did Leonardo Dicaprio Cause A Suicide?
We told you about the suicide of Andrew Stern. Now we have a better idea about why Katie Cleary's husband took his own life. According to TMZ, the 40-year-old's death was the result of hormone therapy gone wrong.
About two years ago, Andrew went to a Beverly Hills health and wellness center because he was tired and his libido was shot. The unnamed facility gave him a kit that included injectable human growth hormones and testosterone. The year he used the stuff was punctuated by drastic mood swings and irritability. Then he stopped cold turkey when he couldn't take it anymore.
Apparently stopping that kind of therapy is extremely dangerous. Andrew spiraled into a deep depression that got worse when his business failed. Then when his marriage fell apart – and he went nuclear when he saw the pictures of Katie with Leonardo DiCaprio. Even though the "Deal or No Deal" model's rep says that the photos were a non-issue, his friends aren't so sure.

Hear the WEASE SHOW on Radio 95.1 in Rochester NY and on iHeartRadio, every weekday from 5am to 12pm, until we finally decide that waking up every day at 3am is just plain stupid.