13 WHAM - A company that provides credit monitoring services, Equifax, said Thursday that a recent security breach may have compromised the privacy of as many as 143 million consumers in the U.S.
The infiltration was first discovered July 29, Equifax said in a statement.
"Criminals exploited a U.S. website application vulnerability to gain access to certain files," Equifax said.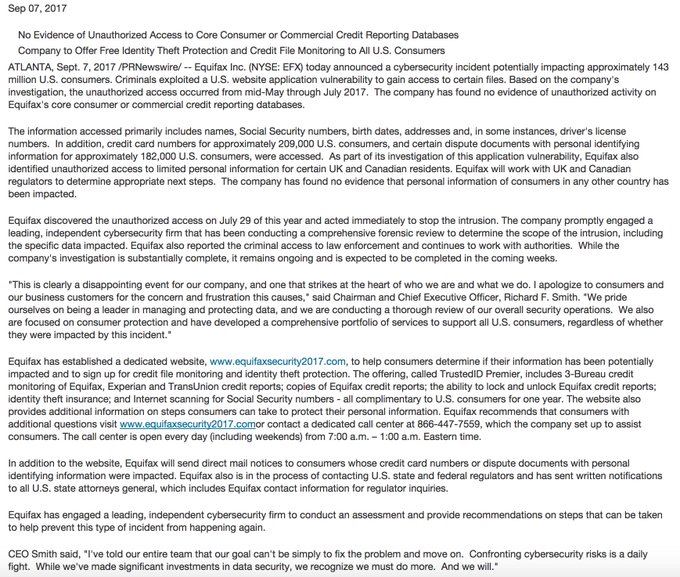 Americans' names, birth dates, Social Security numbers, addresses and even driver's license numbers were among the pieces of information stolen.
209,000 U.S. credit card numbers were leaked, as well as "certain dispute documents with personal identifying information for approximately 182,000 U.S. consumers."
The company's shares fell more than 5 percent in after-hours trades.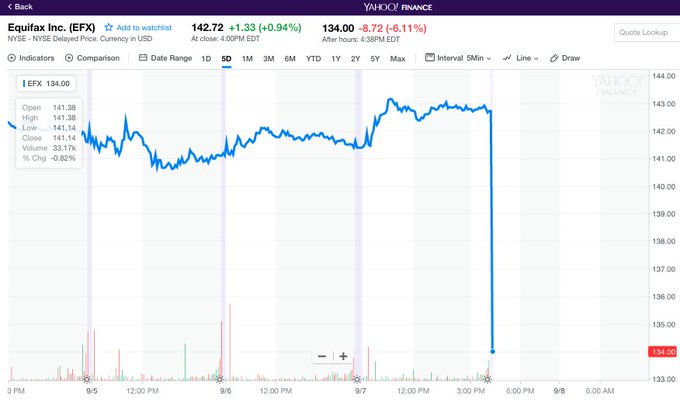 Equifax has provided an online tool to inquire whether your information has been leaked.
You may access it here: https://www.equifaxsecurity2017.com/potential-impact/
After filling out personal information, you should receive a message indicating whether your information has been impacted by the incident.