Taylor Hawkins & The Coattail Riders Release Star-Studded 'Get The Money'
On Friday (November 8), Taylor Hawkins & The Coattail Riders released their third album, Get The Money, and celebrated the occasion with a delightfully bizarre music video for the song "I Really Blew It" that stars Dave Grohl and Perry Farrell (both are featured on the track) as a disembodied head made of fireplace flames and the leader of a miniature band, respectively.
In addition to Grohl and Farrell, Get The Money boasts features by even more superstars including Hawkins' other Foo Fighters bandmate, Pat Smear, Queen drummer Roger Taylor, guitarist Joe Walsh, Guns N' Roses' Duff McKagan, Yes vocalist Jon Davison, The Pretenders' Chrissie Hynde, Nancy Wilson of Heart, and LeAnn Rimes. Check out the album art and full tracklist below.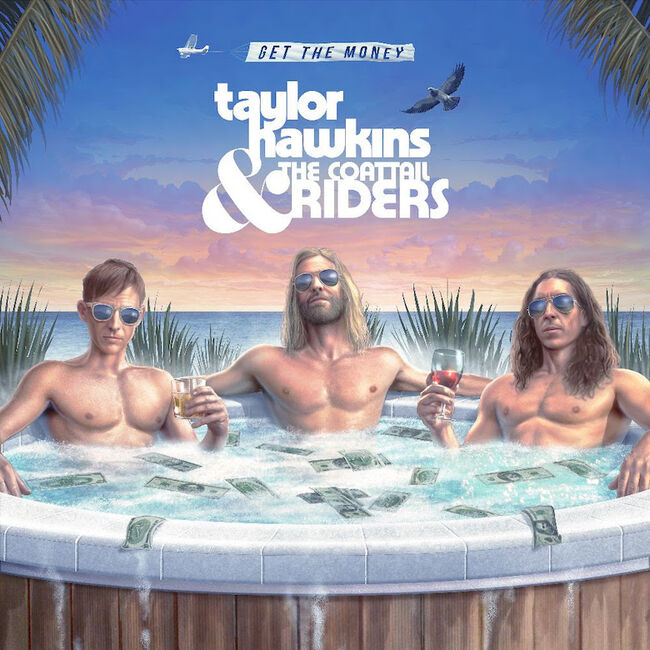 Get The Money Tracklist
01. Crossed the Line (featuring Dave Grohl, Jon Davison)
02. Don't Look At Me That Way (featuring Duff McKagan, Nancy Wilson)
03. You're No Good at Life No More (featuring Dave Grohl)
04. I Really Blew It (featuring Dave Grohl, Perry Farrell)
05. Queen Of The Clowns (featuring Mark King)
06. Get the Money (featuring Joe Walsh, Chrissie Hynde, Duff McKagan)
07. C U in Hell (featuring LeAnn Rimes)
08. Middle Child (featuring Dave Grohl)
09. Kiss the Ring
10. Shapes Of Things (featuring Roger Taylor, Pat Smear)
Photo: Getty Images